1975 Jaguar XJS - Metallic Blue (YatMing) 1/18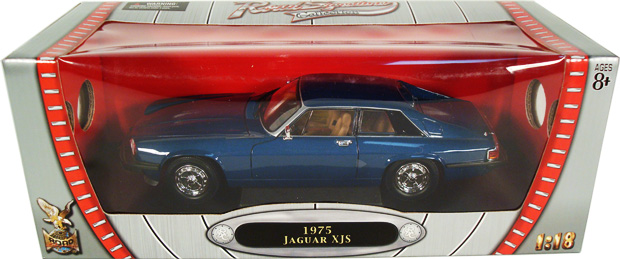 EASY ORDER INFO HERE
More about this diecast model car...
The XJS arrived in late 1975 and was the apparent successor to the aged E-Type, which had been dropped less than six months earlier. The XJS never looked like any other car, it debuted as a larger, heavier and quieter four-seat coupe with an emphasis on luxury. It clearly was aimed at the 'Grand Touring' (GT) luxury market, rather than the sports car field.

The silky V-12, which was given electronic fuel injection, delivered rapid acceleration and effortless high-speed highway cruising. Only hand-built exotic Italian cars had a V-12 engine, and the XJS had a sumptuously trimmed leather interior that was much roomier than the E-Type four-seat coupe.

XJS styling was compromised because giant British Leyland had taken over small Jaguar and used a 'committee approach' to design.


YatMing Road Signature Diecast Model No. 92658