1964 Chevy Impala Lowrider - Blvd. Magazine - 1 of 1,700 (Ertl) 1/18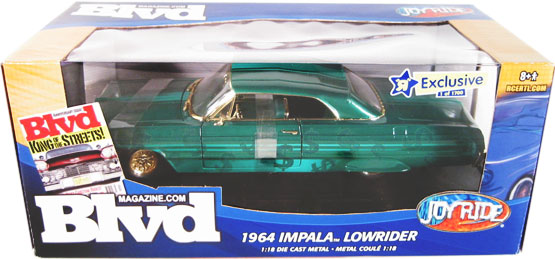 EASY ORDER INFO HERE
The hottest low-riding magazine on the streets, BLVD Magazine showcases the latest and greatest in custom trucks and cars as well as the newest trends in automotive audio and visual equipment. This unique series of replicas reflects the types of vehicles that grace the pages of BLVD Magazine. Low riding has gone mainstream and these highly customized cars honor the proud tradition.

Ertl Diecast No. 39074 - '64 Chevrolet Low Rider
Toys 'R Us exclusive which we were able to puchase a limited supply of.